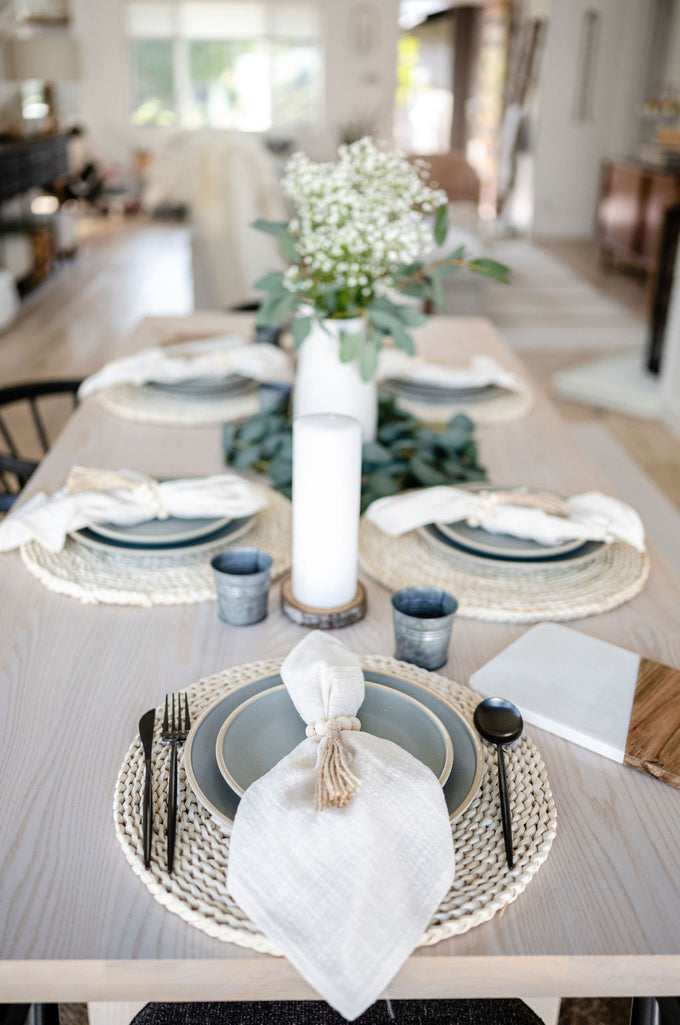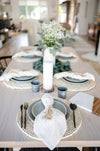 Designed with the modern minimalist in mind, Pepper + Vetiver matte black flatware 5-20 piece sets are made from high quality, corrosion-resistant stainless steel and polished to make them smooth to the touch and easy to clean.
Sold as a 4-person or 1-person setting.

5 utensils per place setting (Knife, Dinner Fork, Dinner Spoon, Salad Fork, Soup Spoon).
4 person setting/20 piece set includes 4 of each utensil.
1 person setting/5 piece set includes 1 of each utensil.

Dishwasher safe.
Made of high quality, food-grade stainless steel.
Color: Matte Black
Details & Dimensions:
Dinner Fork: 8.75" x 3/4"
Knife: 8.75" x 1/2"
Dinner Spoon: 8.5" x 1.75"
Salad Fork: 7.5" x 3/4"
Soup Spoon: 7.25" x 1.5"
Soaking the Flatware is not recommended

.
Shipping
Matte Black Flatware 20 Piece
Matte Black Flatware