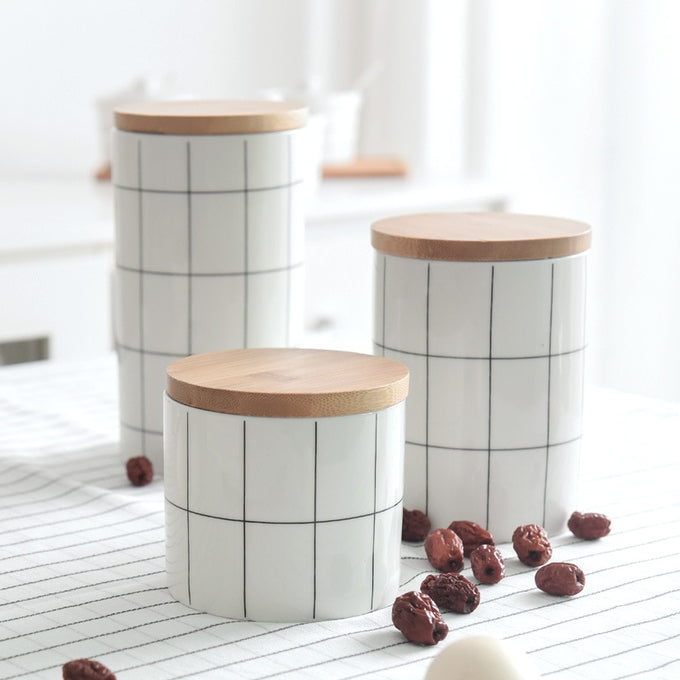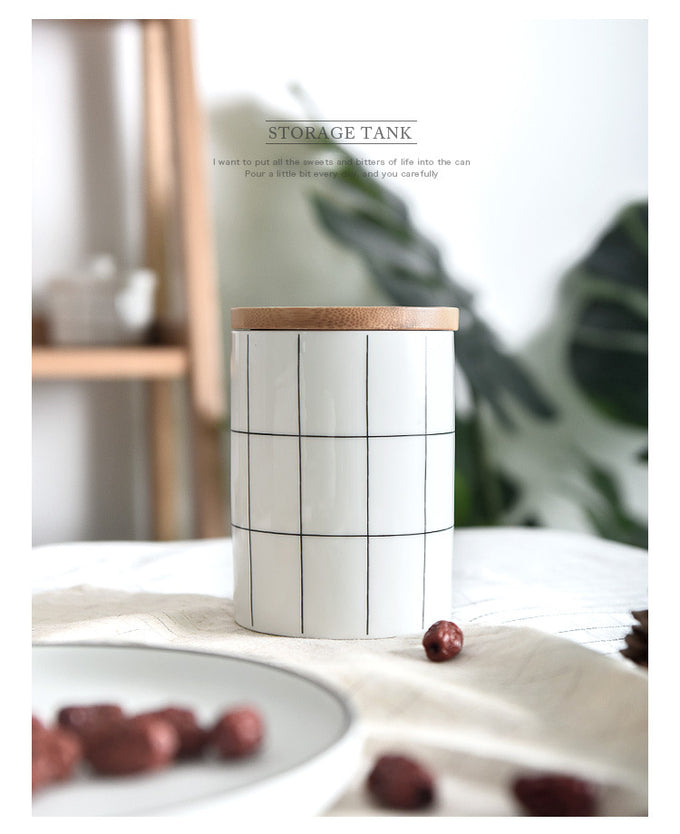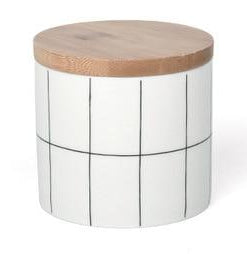 Overview
Bamboo lids top these Pepper + Vetiver ceramic farmhouse canisters to keep kitchen staples fresh. Display on your countertops to add a touch of modern farmhouse charm to your kitchen.
Made of Ceramic.
Lids made of bamboo.
Sold individually or as a set of 3.
Details and Dimensions
Tall: 4"diam. x 7.25"h, approx. 30oz
Medium: 4"diam. x 5.3"h, approx. 24oz
Short: 4"diam x 3.75"h, approx. 13.5oz
Set of 3: includes one of each size.
Shipping
Please allow up to 4 weeks for delivery due to high demand. 

We will do our best to get your order to you quickly. Most of our orders arrive in less than 2 weeks.
If you purchase multiple items, we will ship out each item as soon as it is ready and your order may arrive in multiple packages.
Also bought Black Canisters, Natural Wood Vases
Farmhouse Canisters
Farmhouse Kitchen Canisters