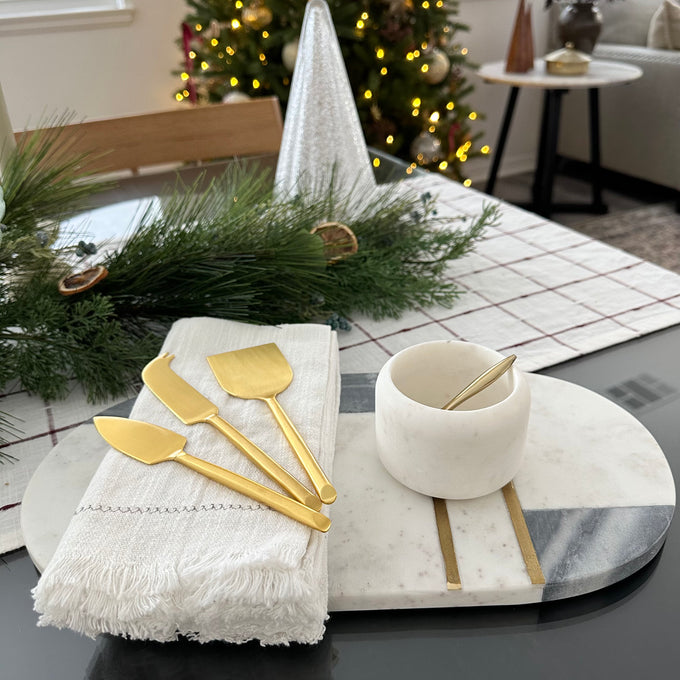 Overview
These gorgeous Matte Gold Cheese Knives from Pepper + Vetiver are the perfect for serving cheese boards with a touch of class and sophistication. Impress your guests at your next dinner party by adding this set to your table.
Matte Gold

Sold in Sets of 3
Details & Dimensions:
2"w x 6.5"l

Care: Hand wash with mild soap. Avoid citrus-based detergents or abrasives to preserve unique finish.

Shipping
Due to high demand, please allow up to two weeks for delivery.
If you purchase multiple items, we will ship out each item as it is ready and your order may arrive in multiple packages.
Shipping times may vary.
More Black + Gold Cheese Knives
Also bought Elias Cheese Board Gift Set 
Gold Cheese Knives