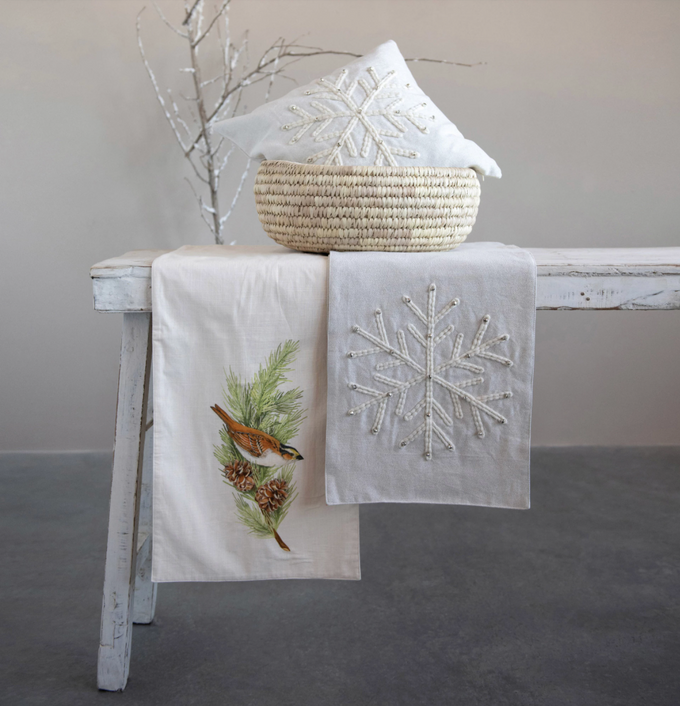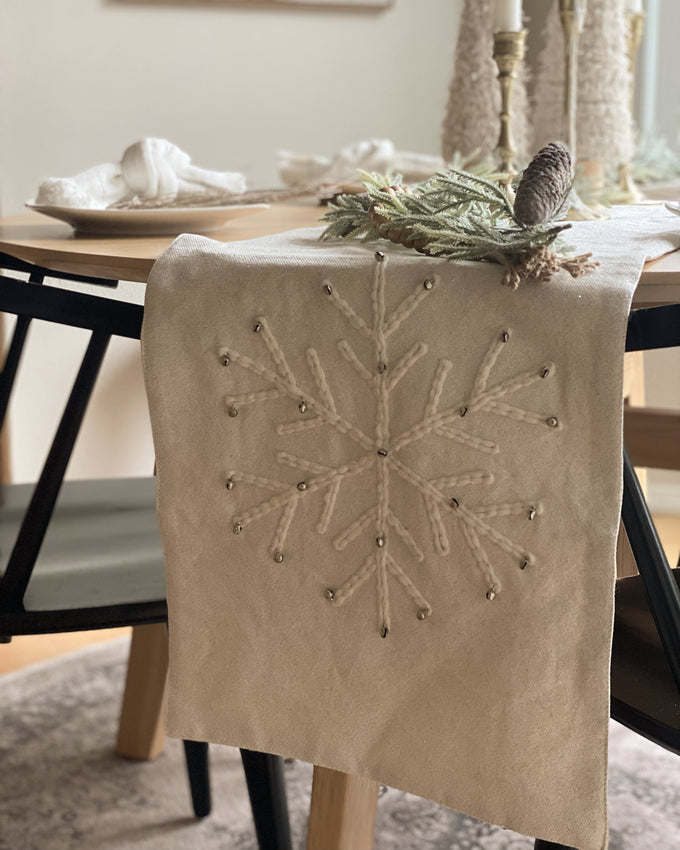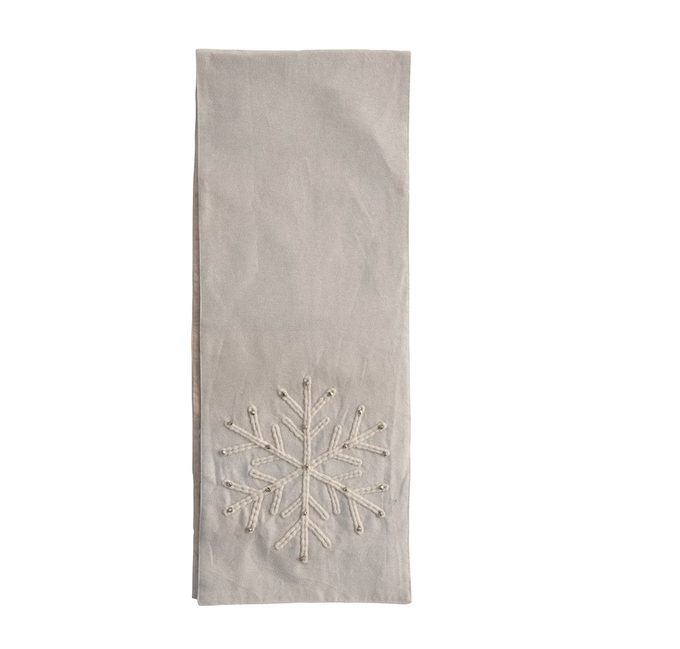 Overview
This perfect-for-winter Snowflake Tablerunner from Pepper + Vetiver brings a touch of holiday cheer with its Snowflake design and Jingle Bells accents. The cream colored Snowflake Table Runner pairs beautifully with a variety of table colors serves as a beautiful centerpiece for your table.
Made of Cotton
Color: Cream
Features jingle bell accents + metallic thread
Each runner sold individually
Details & Dimensions
Shipping
Due to high demand, please allow up to two weeks for delivery.
If you purchase multiple items, we will ship out each item as it is ready and your order may arrive in multiple packages.
Shipping times may vary. 
Snowflake Tablerunner
Snowflake Table Runner