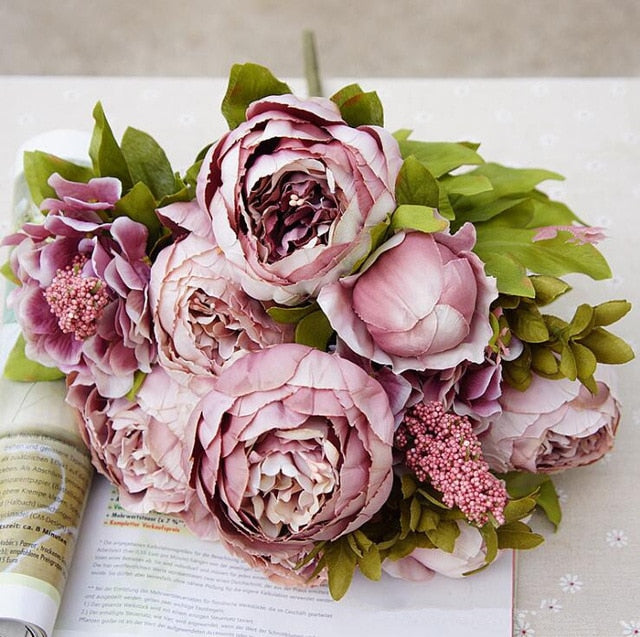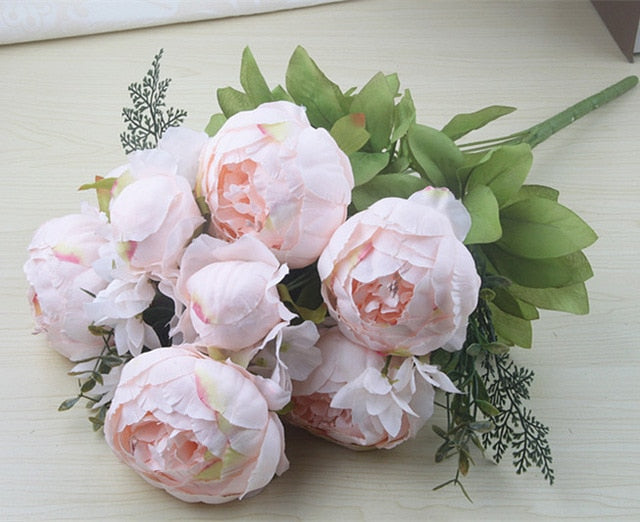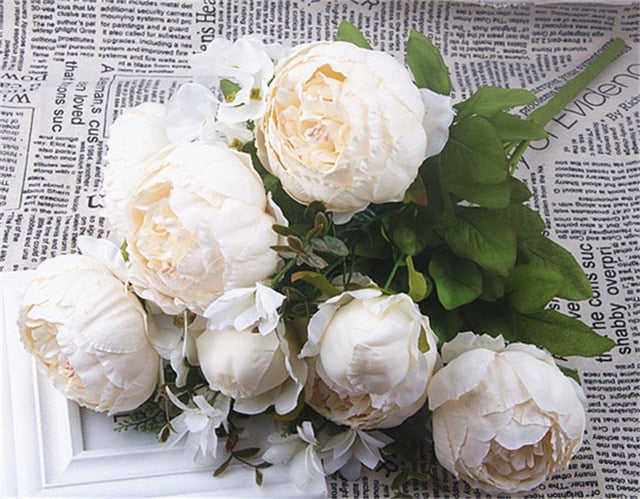 Overview
These luscious pink peony bouquets from Pepper + Vetiver feature the gorgeous Peony flower and add a stunning elegance to any space. Choose from our neutral palette to invite tranquility into your home.
Sold as a bouquet.

One bouquet includes 6 large open buds and 2 small closed buds.

We recommend pairing two or more bouquets for a larger vase.
Details & Dimensions
18.5" long.

Large open buds: 3"diam.

Small closed buds: 1.5"diam.

Colors: Pink Peach, Purple, Cream + Pale Pink
Shipping
Please allow up to 4 weeks for delivery due to high demand. 

We will do our best to get your order to you sooner. Most of our customers receive their orders in less than two weeks.
If you purchase multiple items, we will ship out each item as soon as it is ready and your order may arrive in multiple packages.
More Modern Vintage Decor
Also Bought Vases for Flowers, Terracotta Jar
Pink Peony Bouquets
Bouquets Peonies
Peony Bouquets