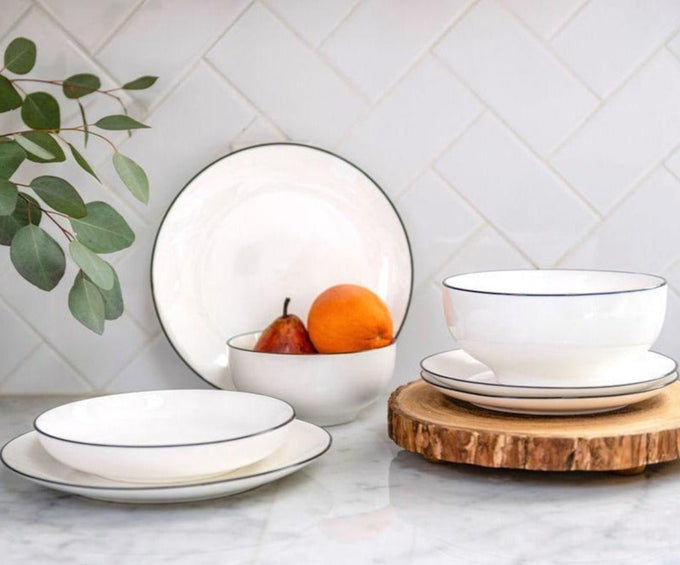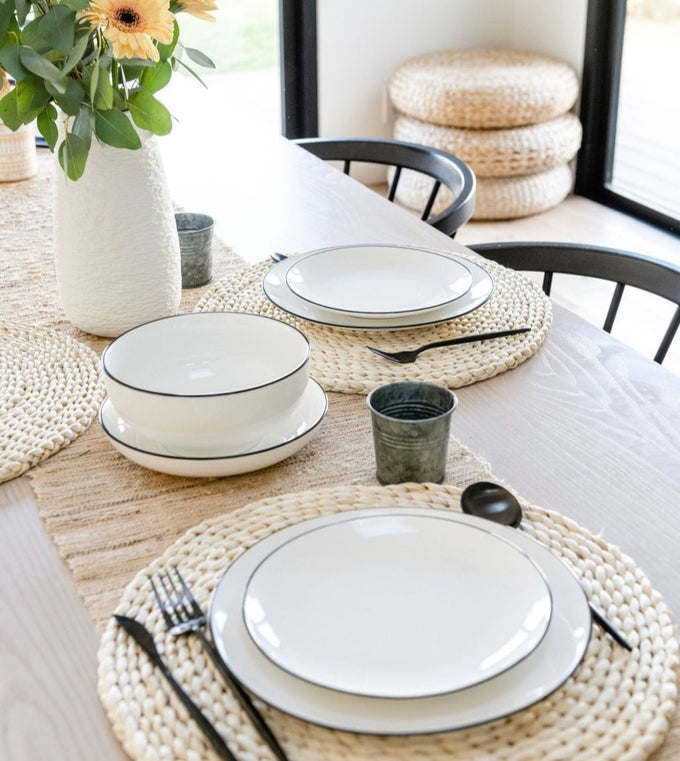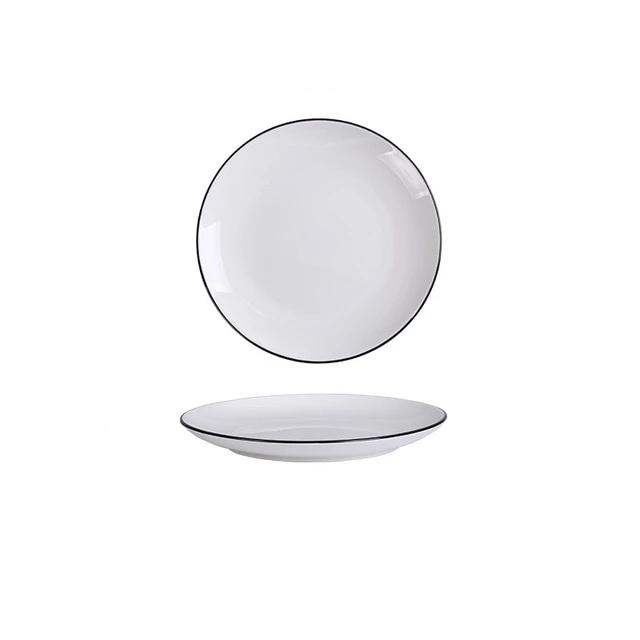 Overview
The Pepper + Vetiver black-rimmed Weston Dinnerware Collection brings simplicity and elegance to your table with it's classic white design, making these dishes ideal for every day use or entertaining.
Material: Ceramic.
Color: White with Black Trim.
Each item sold in Sets of 4.
Details & Dimensions
Dinner Plate: 10"diam. x 1"h
Salad Plate: 8"diam. x 7/8"h
Dessert Plate: 7"diam x 3/4"h
Pasta Bowl: 8"diam. x 1.5"h
Soup Bowl: 7" diam. x 3.25"h
Cereal Bowl: 6"diam. x 2.75"h
Dishwasher, Microwave and Oven Safe.
Shipping
Please allow up to 4 weeks for delivery due to high demand. 

We will do our best to get your order to you quickly. Most of our orders arrive in less than 2 weeks.
If you purchase multiple items, we will ship out each item as soon as it is ready and your order may arrive in multiple packages.
Black and White Dinnerware Sets
Dinnerware Sets for 4