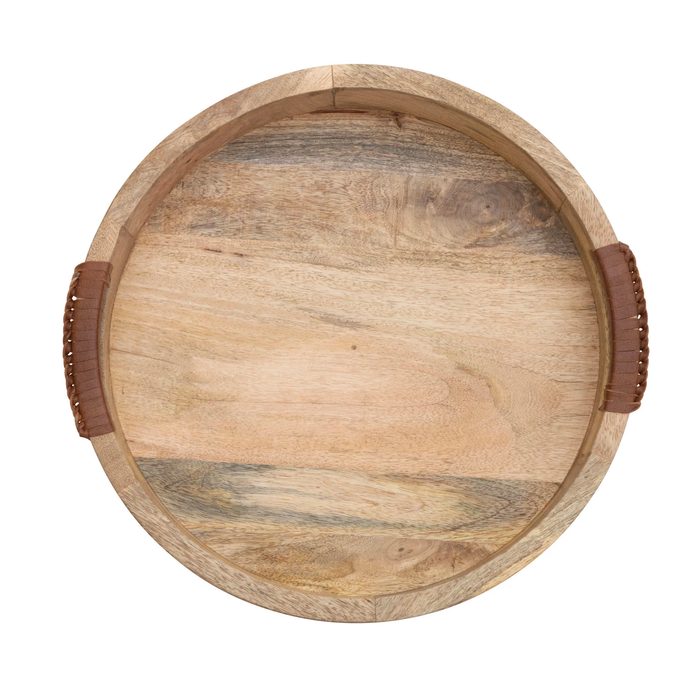 Overview
The Burton Wood Tray from Pepper + Vetiver features a natural wood design and leather wrapped handles for a cozy home accent. Use this tray to style a vignette or to serve guests. This tray would even make a great addition to a coffee bar!

Material: Mango Wood
Colors: Natural Wood
Braided leather wrapped handles

Sold individually
As a natural product, each one will vary
Details + Dimensions
16" round x 3"h
Food Safe
Shipping
Please allow up to 2 weeks for delivery for this item.
We will do our best to get your order to you quickly.
If you purchase multiple items, we will ship out each item as soon as it is ready and your order may arrive in multiple packages.
Round Wood Tray
Round Wood Serving Tray