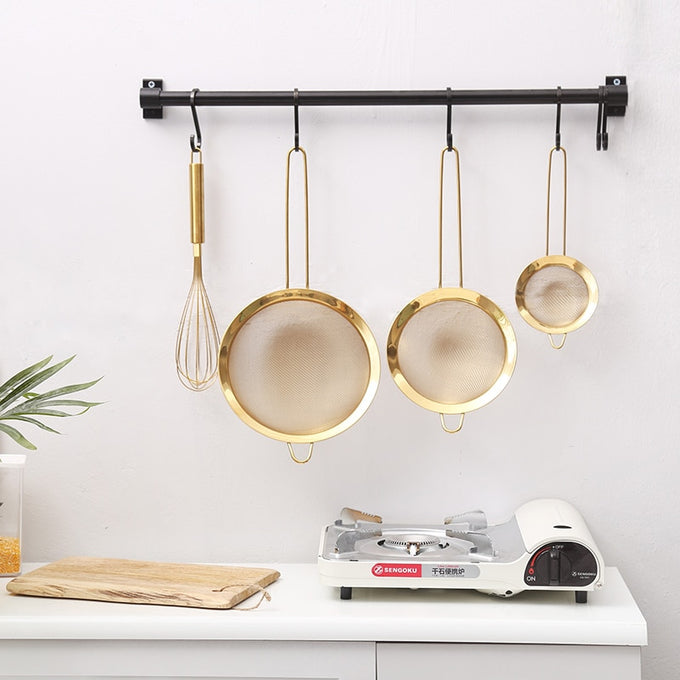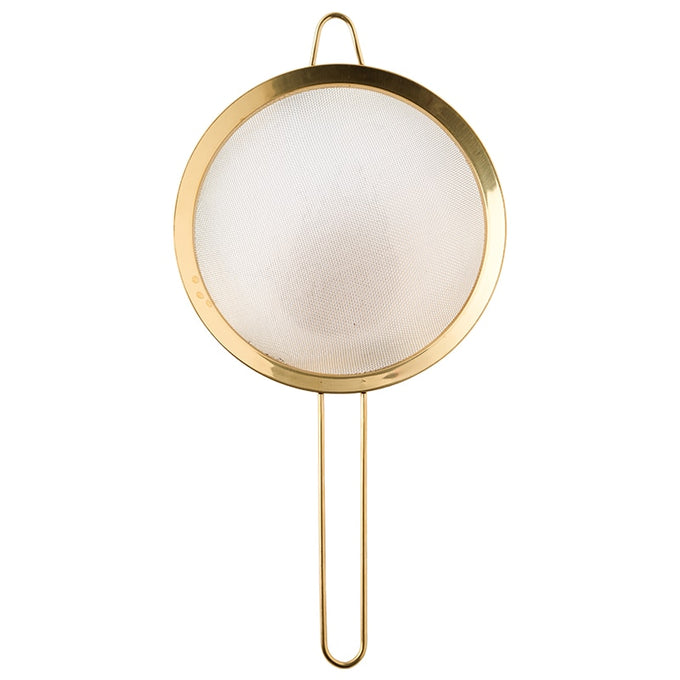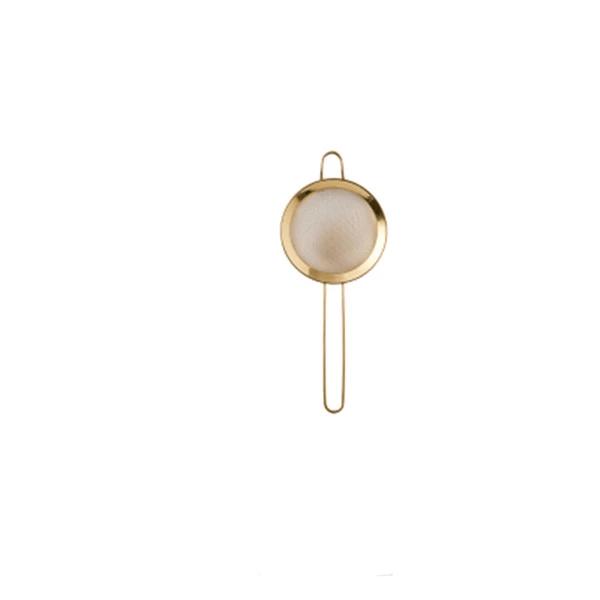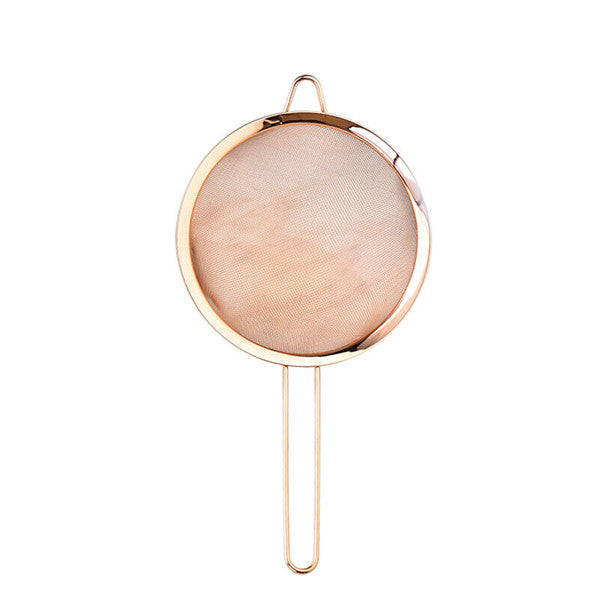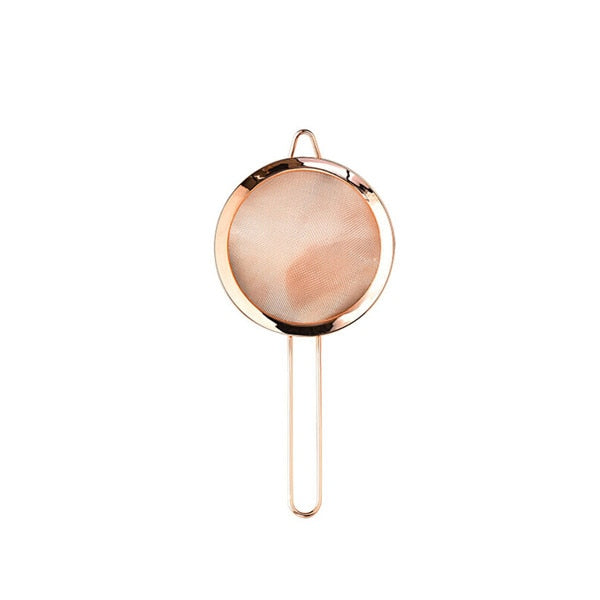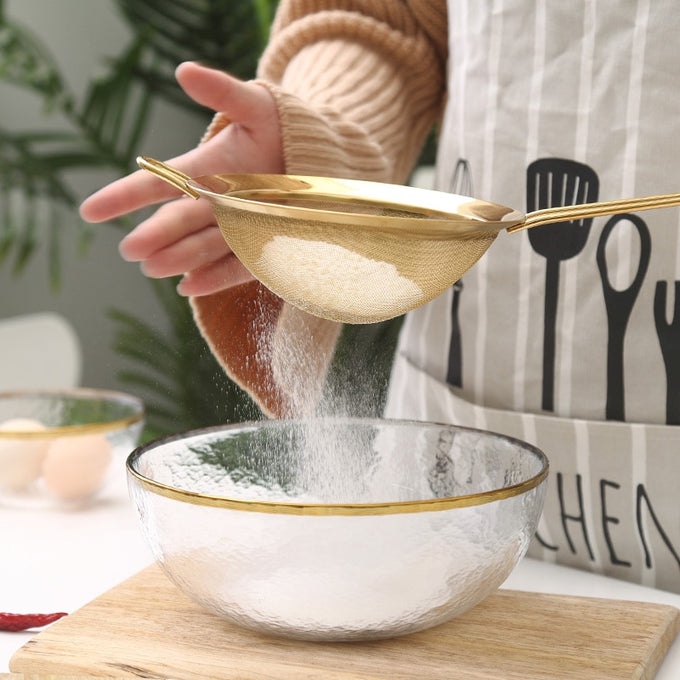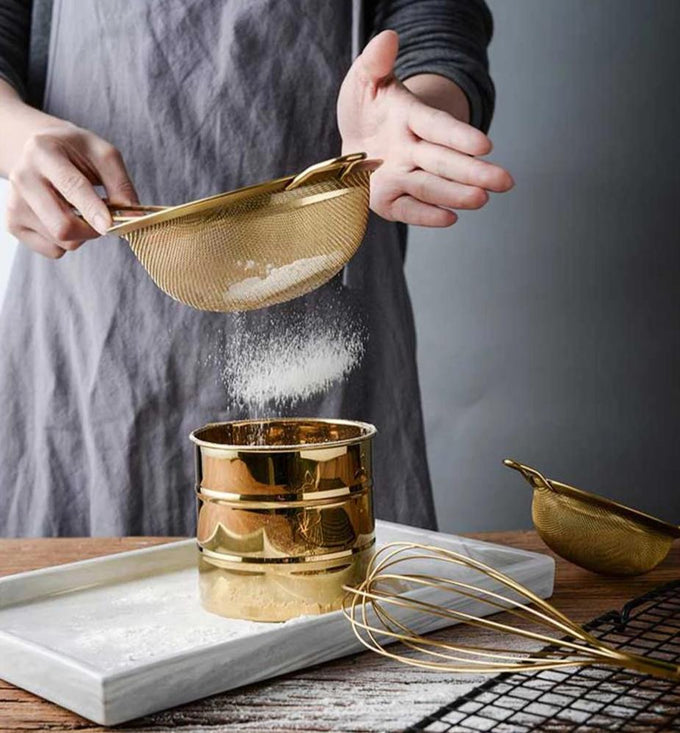 Overview
These Gold Fine Mesh Strainers from Pepper + Vetiver are designed to bring elegance and sophistication to your everyday kitchen essentials. Each Gold Strainer has a beautiful design that makes it fun to hang and showcase together or easy to store away.
Made of Stainless Steel with gold plating.

Perfect for your sifting or straining needs.

Each strainer sold individually.
Details & Dimensions
8"diam. x 15"l
6"diam. x 13.75"l
4"diam. x 10"l
Color: Gold & Rose Gold
Shipping
Please allow up to 4 weeks for delivery due to high demand. 

We will do our best to get your order to you sooner. Most of our orders arrive within two weeks.
If you purchase multiple items, we will ship out each item as soon as it is ready and your order may arrive in multiple packages.
Also bought Gold Whisk, Gold Grater, Gold Sifter, Gold Dipped Vase
Gold Strainers
Gold Strainer
Fine Mesh Strainers
Mesh Strainers