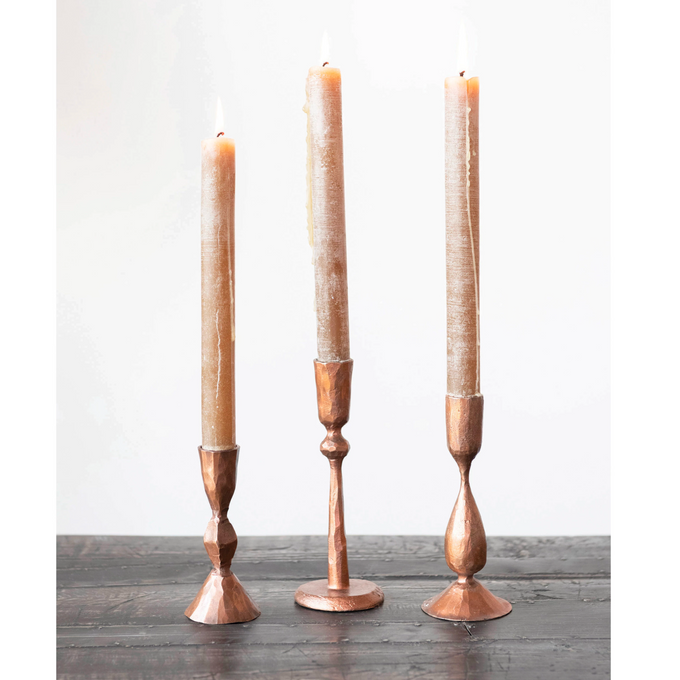 Overview
This Pepper + Vetiver antique candle holder set brings a vintage sophistication to your decor. Display this pair on shelves or as a table centerpiece for an elegant candlelit accent. 
Material: Forged Iron
Color: Copper
Sold as a set of 3
Details & Dimensions
Short: 5" x 2.25" round
Medium: 6"h x 2.5" round
Tall: 7"h x 2.5" round
Shipping
Due to high demand, please allow up to two weeks for delivery.
If you purchase multiple items, we will ship out each item as it is ready and your order may arrive in multiple packages.
Shipping times may vary.