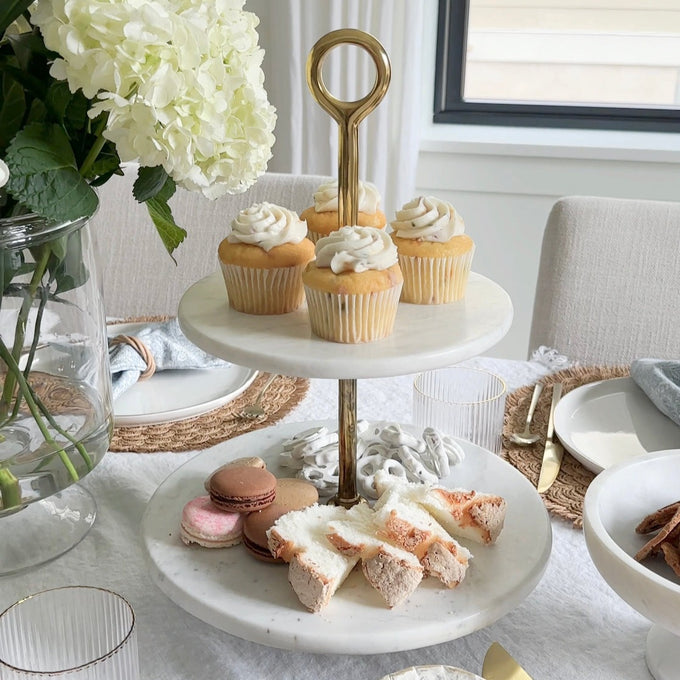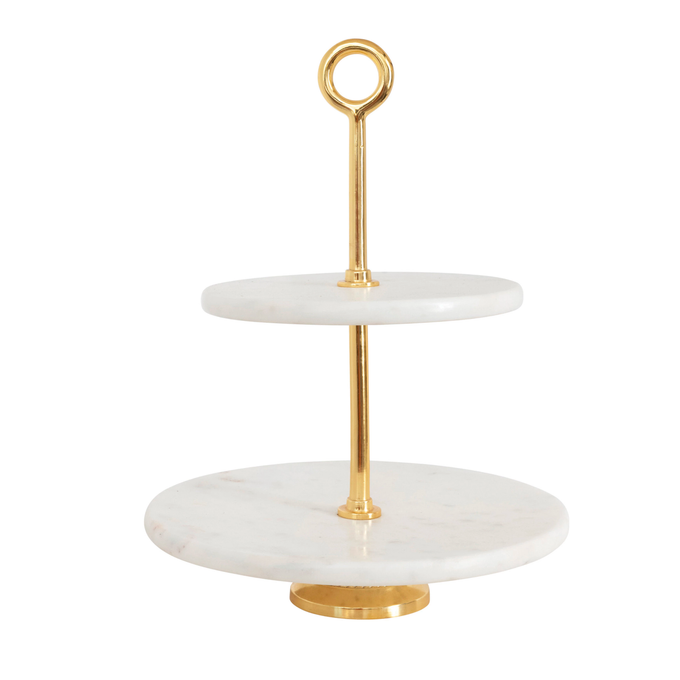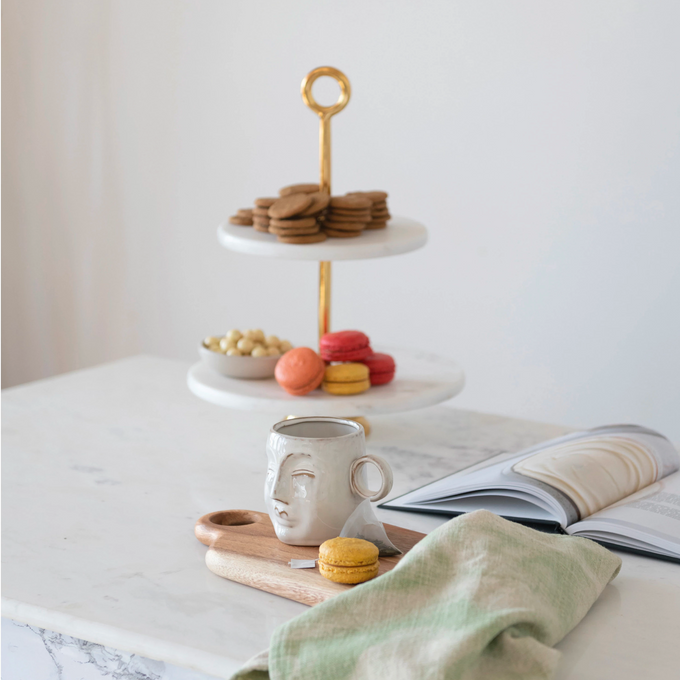 Overview

The Pepper + Vetiver Ainsley Marble + Gold Tiered Tray features a stylish, modern design for serving desserts and other household items. This is a beautiful piece to add to your Serveware collection and bring an elegance to your decor.
Made of Marble + Metal
2 tiers
Color: Marble + Gold
Sold individually
Details & Dimensions:
Shipping
Due to high demand, please allow up to two weeks for delivery.
If you purchase multiple items, we will ship out each item as it is ready and your order may arrive in multiple packages.
Shipping times may vary.
Gold Tiered Tray
Marble Tiered Tray