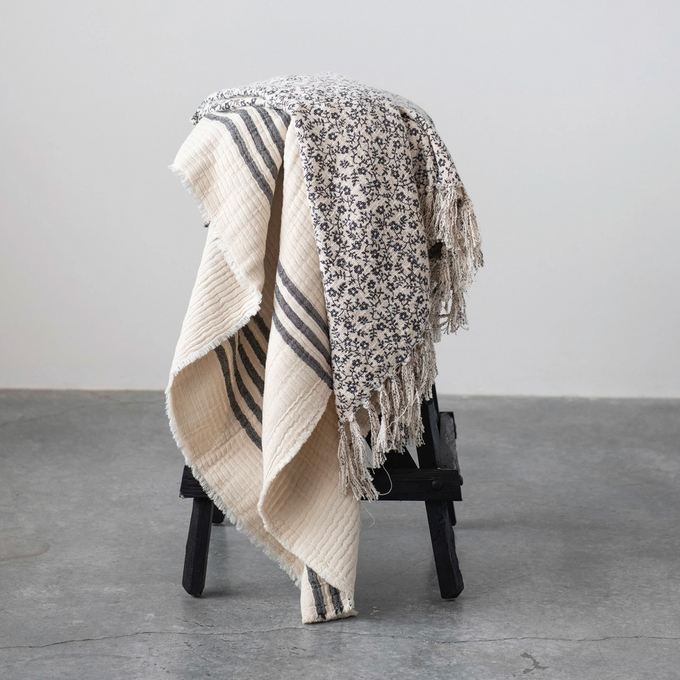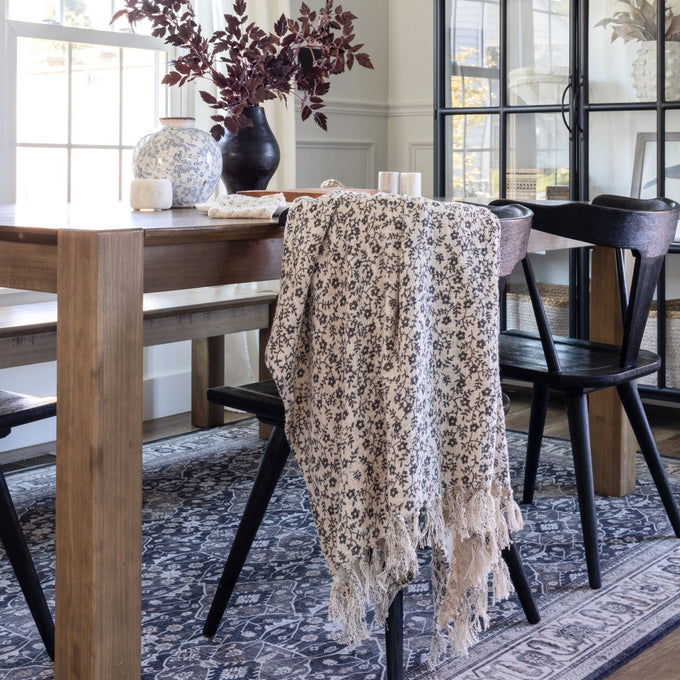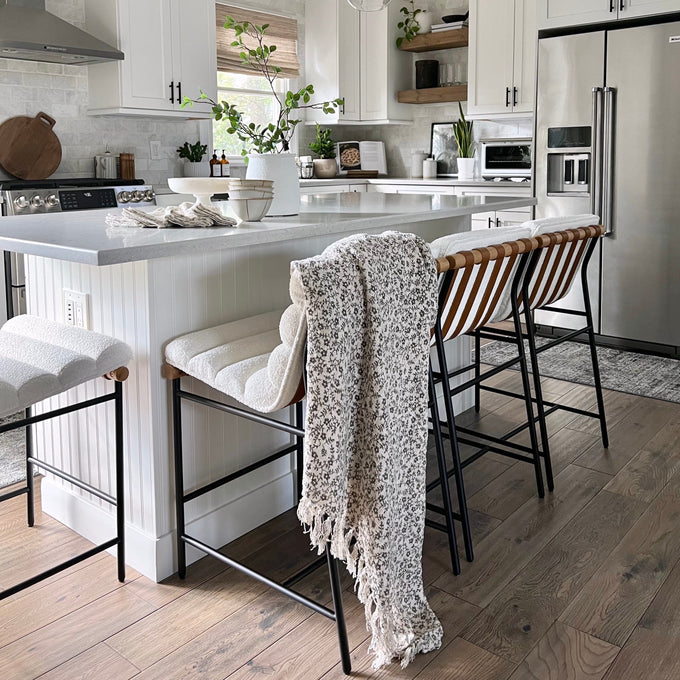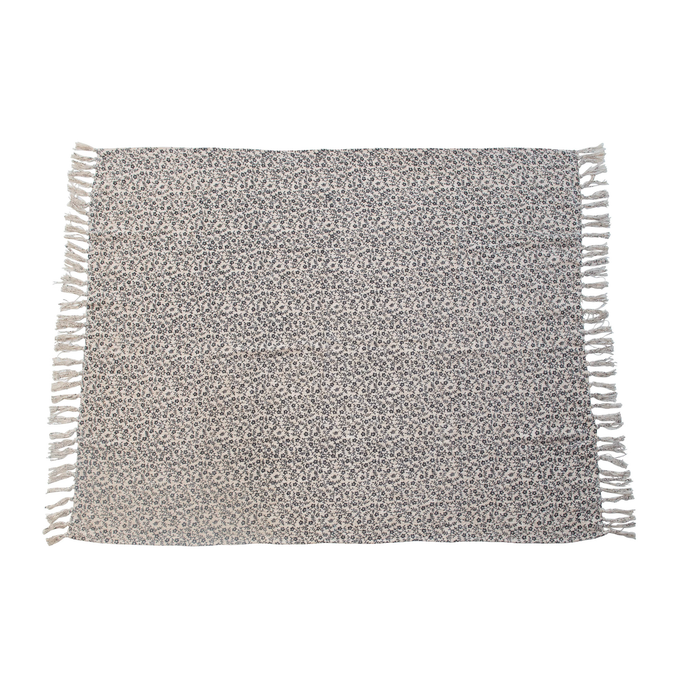 Overview
The black and white floral design of the Iliana Throw Blanket from Pepper + Vetiver adds a soft elegance to any home. This is a piece worthy of keeping on display and cozying up to on cool nights. Drape over any sofa, bedding or chair to add texture and contrast to the room.
Material: Slub Cotton

Color: Ivory + Black

Floral pattern with fringed edges

Sold Individually
Details & Dimensions
Shipping
Please allow up to 2 weeks for delivery for this item.
We will do our best to get your order to you quickly.
If you purchase multiple items, we will ship out each item as soon as it is ready and your order may arrive in multiple packages.