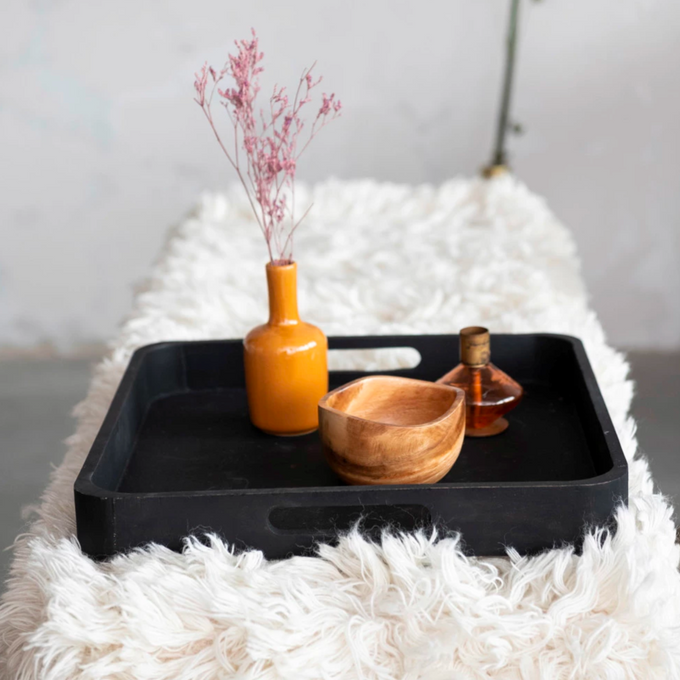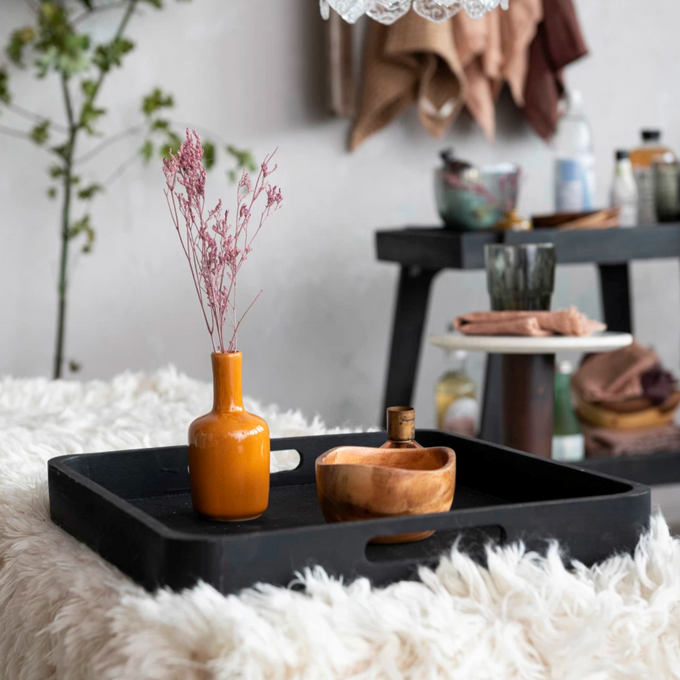 Overview
The Berkley Black Wood Tray from Pepper + Vetiver adds an elegant charm to any space. Featuring two handles, this tray can be used for both decorative and functional purposes. It is the perfect backdrop for your coffee table or decorative display and is great for serving guests as well.

Material: Mango Wood
Colors: Black
Sold individually
Details + Dimensions
Shipping
Please allow up to 2 weeks for delivery for this item.
We will do our best to get your order to you quickly.
If you purchase multiple items, we will ship out each item as soon as it is ready and your order may arrive in multiple packages.