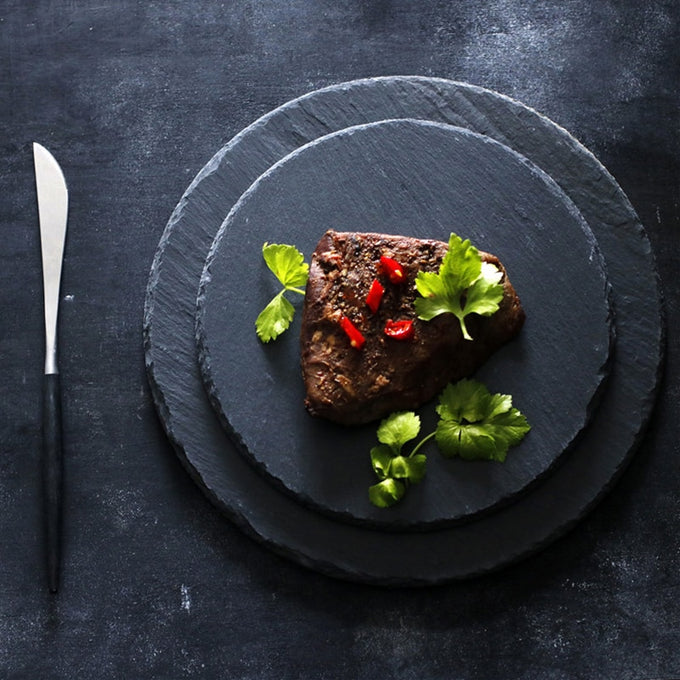 Overview
Made from natural slate, these sturdy and artfully designed slate plates from Pepper + Vetiver have an industrial feel that will enhance the sophistication of your table.
Made from natural slate.
Sold individually.
Hand wash with water and a clean rag.
We recommend that you wipe down these plates with a drop or two of food grade mineral oil about twice a year to protect the integrity of the slate.
Details & Dimensions
Large: 12" diam.
Medium: 10" diam.
Small: 8" diam. 
Shipping
Please allow 2-4 weeks for delivery due to high demand. 

We will do our best to get your order to you sooner. 
If you purchase multiple items, we will ship out each item as soon as it is ready and your order may arrive in multiple packages.
Also bought Black Tier Tray, Rose Gold Flatware
Slate Plates
Slate Dishes